CONTEMPORARY LANDSCAPE PAINTINGS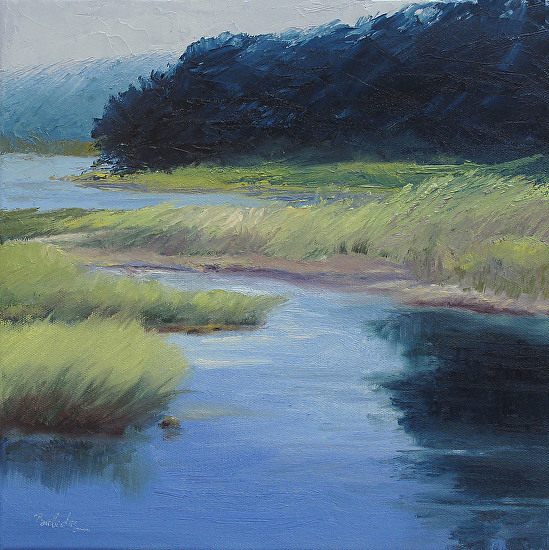 "Hogdon Pond: Acadia" oil/canvas
Contemporary paintings of New England landscapes and beyond are found here. Visit the links to see more paintings, learn about Sheila's work and events. Purchase original paintings directly from the artist or schedule an appointment to have a private art showing by clicking here. SCROLL DOWN HERE FOR SPECIAL ANNOUNCEMENTS!
NEW! Mini Auction!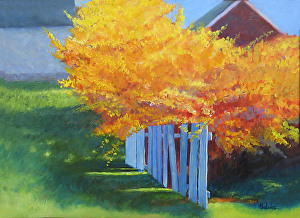 "Over the Top" Oil 16" x 20"
The last bid before closing today (at 11:58 AM) was $210. The winner has been contacted.
Thanks to all for your bids and continued interest in my paintings!! The continued interest and responses to mini auctions has prompted me to do this again next year. Please do not hesitate to write back and let me know what you thought of the mini auctions.
Fine art prints of selected works can also be purchased at Fineartamerica.com click here etc. paintings (or visit http://www.fineartamerica.com (then in the search bar) type in 'Sheila Psaledas' to see some of my paintings offered as prints.