CONTEMPORARY LANDSCAPE PAINTINGS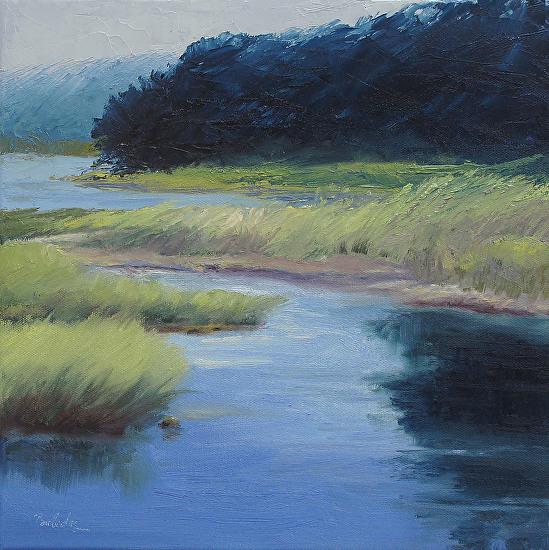 "Hogdon Pond: Acadia" oil/canvas
Contemporary paintings of New England landscapes and beyond are found here. Visit the links to see more paintings, learn about Sheila's work and events. Purchase original paintings directly from the artist or schedule an appointment to visit the studio for a private art showing by clicking here.
Scroll down on this page for new announcements.
NEW ANNOUNCEMENTS!!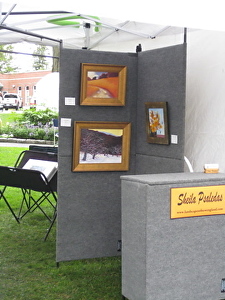 LOOK FOR MY BOOTH WHEN YOU VISIT SHOWS THIS SUMMER AND FALL
The New London Arts on the Green 2014 will be a one day event this year. Visit my events page after January to see summer shows and details.
Fine art prints of selected works can also be purchased at Fineartamerica.com click here etc. paintings (or visit http://www.fineartamerica.com (then in the search bar) type in 'Sheila Psaledas' to see some of my paintings offered as prints.